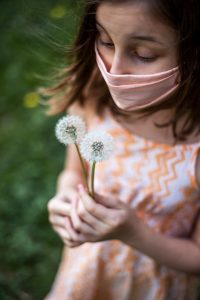 I am not a homeschooling mom – not really. We did a lot of preschool at home because my children were medically fragile and not really capable of going to preschool at 3, and barely managed it at 4 (my oldest missed something like 27 days of school that year due to illness; it was brutal). But other than that, we've sent them to the elementary school here in our neighborhood.
Our school district is a highly rated and very diverse suburban school. We pay a fair bit in tax money, and are better funded than many schools across the US. I know that no school is perfect, but I will tell you that I believe we were led to buying the house we did, in the place we did, because we didn't yet know we needed this school. The elementary here, less than a mile from our home, is a positive place full of staff who really mean it when they say their motto is, "Whatever it takes!"
We are a pretty intensive example of what special education can be – two children, 3 years apart, with autism and a list of medical and developmental concerns. And yet, for the most part, my kids are successful, within the bounds of what success looks like for them – they're not always on grade level, but every year they make academic progress, they have friends, and they are involved in everything the school has to offer.
Coronovirus changed all that. Our school went virtual…and it turns out special ed, by zoom meeting, doesn't work all that well. Especially not for kids like mine. There was a lot of hard work to try to make it work…but it just doesn't.
As what was supposed to be a 3 week long extended spring break turned into the rest of the school year, we all learned a lot. And as this summer rolls along, and we await our district's plans…I'm not sure we're going back. Almost certainly not this year…and maybe not ever. Sending them back in person in the current environment seems impossible, given the number of years we spent trying to keep them away from sick people, where every respiratory illness resulted in an ER visit and likely hospital stay.
Many districts around us are going 100% virtual for the first marking period, and teachers and parents at schools that were planning at least some time in person are pushing for that decision to be rescinded. We cannot envision a way that more time online, and more work done independently will be a viable option here. My children require 1:1 support at school – if one of the adults works, that leaves one adult to supervise and assist with work, and that seems like it's likely not nearly enough adults to manage a school day.
It's unlikely that homeschooling this fall will be anything like homeschooling normally is, either. Friends who have always homeschooled typically have plans out of the house several days a week. They go to co-ops and karate classes, meet friends for nature walks, and go to museums. We've always known that if we decided to homeschool, there are many options out there, but it's also been clear that not all are Pagan friendly, and not all are autism friendly…and that left us wondering how we could possibly homeschool.
I suspect this year, we're all going to be scrambling, and experimenting, trying to find a way to make it all work. But I know for us, doing school on their schedule with their expectations will not work for us, so we'll have to find something that will.
I hope, as you're exploring your options and figuring out your plans, that you have people around you to help. We'd love to hear in the comments about your plans and how things are going. Be sure to check out our Homeschooling resource page.