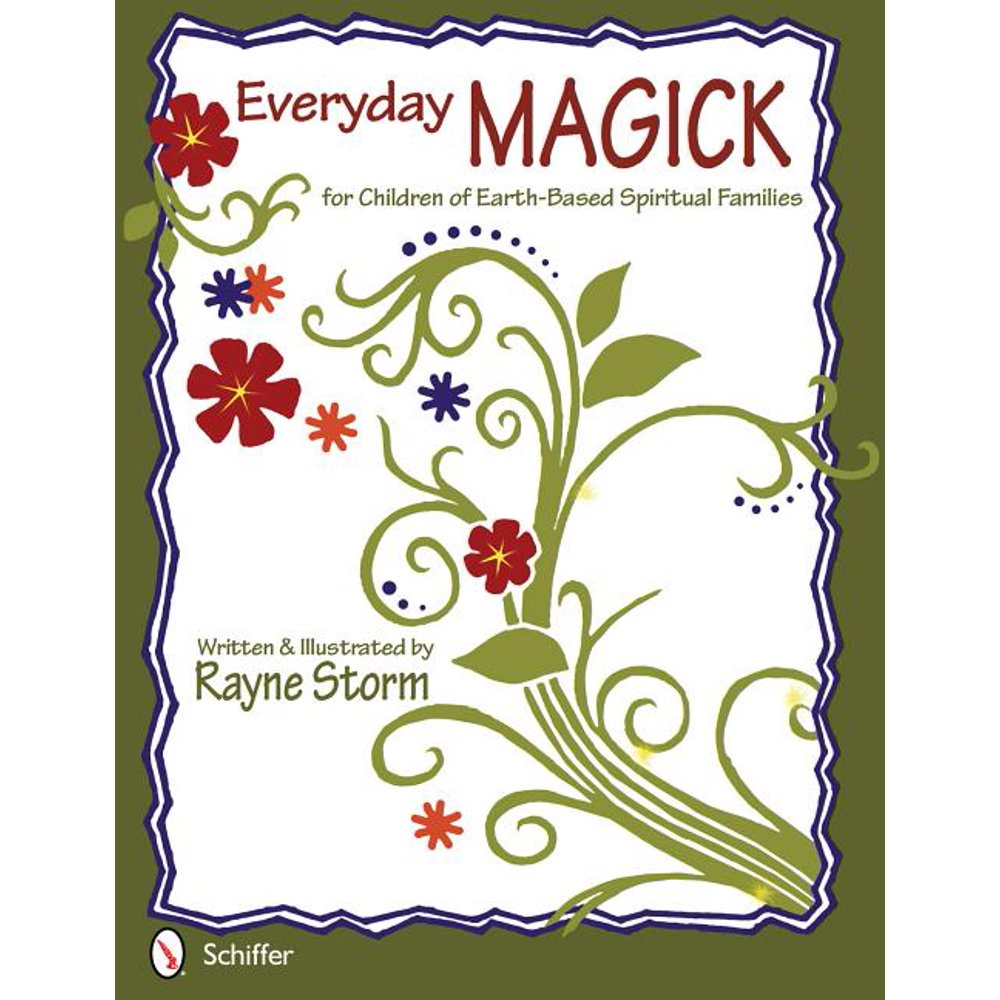 (review originally published in 2012, book purchased by reviewer)
I bought this book – I'm still on the hunt for things that we can do with my very active non-verbal little guy.
My first impression of this book was, "OMG this is so lovely!" – I was so struck by the inside of it that I went to show my husband.
Every page starts, "There is magick in…" with a different topic, followed by a rhyming explanation of the topic. There's a short lesson or moral, and a question or challenge – some activity to do or think about related to the topic. Topics range from seasonal to parts of the natural world to activities.
I really like the way this book approaches magick – it's a part of the everyday world, and something you can find everywhere.
I think this could be used as a framework for larger lessons, with the addition of related activities for a group. But I think we're going to try using it as a page-a-day sort of thought starter – it's simple enough for a fairly young child, but profound enough that older kids should find it interesting too.
If you're reading this, you're likely in the target audience for this site. We are seeking site sponsors to help pay our contributors, regular blog/column writers on a variety of Pagan Parenting topics, occasional contributors, book reviewers, and more. If you'd like to join our team, please use the contact form and we'll get back to you ASAP!