(Review originally published 2014, book purchased by reviewer)
As I mentioned in a previous review of another book by this author, I met the author through a business networking group, and I really like her Waldorf style.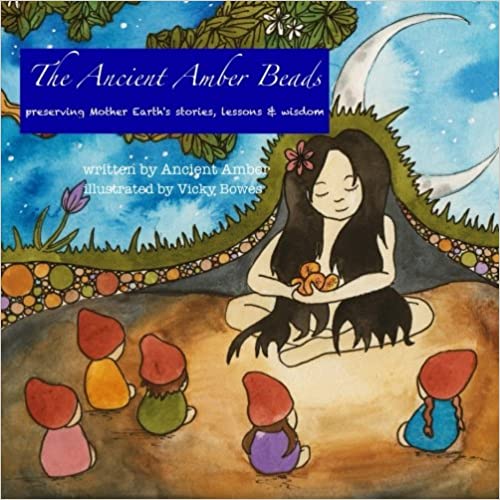 This is a really beautiful book done in the same style of watercolors as all of Ancient Amber's books. This book is considerably more abstract than the Sunchildren books. It presents mother Earth, grandmother moon, brother wind, sister rain, father sun, and grandfather star, and how they care for all of the creations on Earth – plants, animals, people, stones, and more.
As you might guess from the title, the book then goes on to talk about the stones in more depth, and about the gnomes who care for them. Gnomes borrow stones and learn from them, and in this story, a particular gnome has a particular batch of stones that she is learning from – amber, with insects and plants sealed in them. It presents ideas like taking care of treasures one finds, and taking care of the Earth.
The last few pages are a place for recording information about stones that the reader has collected.
All in all, a really nice book. I'd suggest reading it yourself first before reading it to your children so that you know a bit about what to expect – it takes a bit to get to the actual story, and on a second read, it made more sense to me where the book was heading.
You can follow the author's upcoming plans at http://ancientamber.weebly.com/