(review originally published July 2015, book purchased by reviewer)
This is a tiny book – literally pocket sized, and if I count right, 72 pages including the copyright pages & about the author info. It appears to be out of print, but you might find copies around.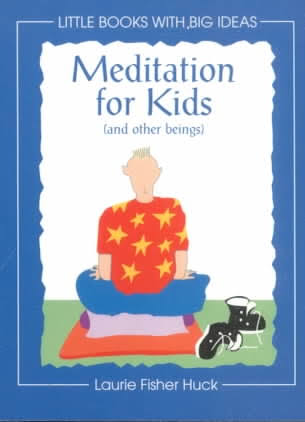 It's a really spiffy book, with a great introduction to meditation and an explanation of what meditation is, with text & illustrations that appear to be hand drawn. It's witty, but down to Earth, and easy to read and understand.
For what it's worth, this isn't a "how to meditate" book, so much as a "why meditate" book. You'll probably need to do some follow up with your children to actually get them meditating.