(review originally published January, 2018. Deck purchased by reviewer)
This is a deck of 57 cards, each with a different crystal or stone, several metaphysical properties of that stone, and an affirmation. There's also a book, as is typical for most oracle decks, giving a bit more explanation of each affirmation.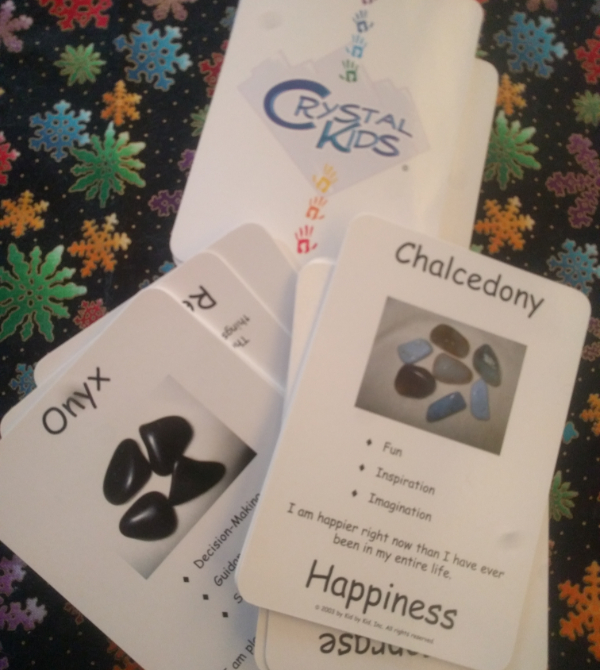 The cards are ok, though if I'm being really picky, the photos are sort of varied in lighting, which makes some of the stones harder to see. It's clear the layout was done on a word processor, and the cards don't really have the polish you'd expect from a professionally designed deck, but they do the job.
The book with the deck says that you can buy a kit with each of the stones in the deck. I haven't found that anywhere, but I have found the "Crystal Kids" books that go with the deck at a store near here.
There are several suggested uses for the cards. Using them as flash cards to learn the properties or to match with the actual stones is one. Another is as an oracle deck, pulling a card each morning, both for the affirmation and to choose to carry or wear the stone that matches the card of the day.
I think, if you had all the stones, that could be a neat way for anyone (kids or adults) to learn about stones.
All in all, a nice deck, and probably a good starting point for many who want to learn about crystals. The deck appears to be out of print, but you may find it if you hunt around.